Product Description
Details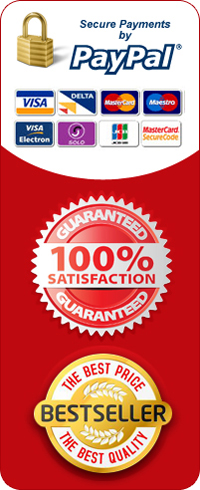 Product Information
BRAND NEW TOP QUALITY HUB AND BEARING
Saab

HUB & BEARING

ENGINE SIZE

YEAR

kW

HP

cc

Cyl.

ENGINE CODE

9-3

1.8 i

01.04 -

90

122

1796

4

Z 18 XE

9-3

1.8t

09.02 -

110

150

1998

4

B207E

9-3

1.8t BioPower

05.09 -

129

175

1998

4

B207L

9-3

2.0 t Bio Power

01.07 -

120

163

1998

4

B207H

9-3

2.0 t

01.07 -

120

163

1998

4

B207G

9-3

2.0 t XWD

01.07 -

120

163

1998

4

B207G

9-3

2.0 t BioPower XWD

01.11 -

120

163

1998

4

B207H

9-3

2.0 t

09.02 -

129

175

1998

4

B207L

9-3

2.0 t BioPower

01.07 -

129

175

1998

4

B207L

9-3

2.0 t BioPower

05.09 -

147

200

1998

4

9-3

2.0 t

09.02 -

154

210

1998

4

B207R

9-3

2.0 t BioPower

09.02 -

154

210

1998

4

B207R

9-3

2.0 t BioPower XWD

09.02 -

154

210

1998

4

B207R

9-3

2.0 Turbo XWD

09.02 -

154

210

1998

4

B207R

Saab

HUB & BEARING

ENGINE SIZE

YEAR

kW

HP

cc

Cyl.

ENGINE CODE

9-3 Convertible

1.8t

08.03 -

110

150

1998

4

B207E

9-3 Convertible

1.8t BioPower

01.07 -

129

175

1998

4

B207L

9-3 Convertible

2.0 t

08.03 -

129

175

1998

4

B207L

9-3 Convertible

2.0 t BioPower

01.07 -

129

175

1998

4

B207L

9-3 Convertible

2.0 t BioPower

06.07 -

147

200

1998

4

9-3 Convertible

2.0 T

08.03 -

154

210

1998

4

B207R

9-3 Convertible

2.8 Turbo V6

02.06 -

169

230

2792

6

LP9

9-3 Convertible

2.8 Turbo V6

02.06 -

184

250

2792

6

LP9

9-3 Convertible

2.8 Turbo V6

12.07 -

188

256

2792

6

B284L

9-3 Convertible

2.8 Turbo V6

02.09 -

203

276

2792

6

B284R

9-3 Convertible

2.8 Turbo V6

02.09 -

206

280

2792

6

B284R

9-3 Convertible

1.9 TiD

01.06 -

110

150

1910

4

Z 19 DTH

9-3 Convertible

1.9 TTiD

12.07 -

96

130

1910

4

A 19 DTR

9-3 Convertible

1.9 TTiD

12.07 -

118

160

1910

4

A 19 DTR

9-3 Convertible

1.9 TTiD

12.07 -

132

180

1910

4

Z 19 DTR; A 19 DTR

Saab

HUB & BEARING

ENGINE SIZE

YEAR

kW

HP

cc

Cyl.

ENGINE CODE

9-3 Estate

1.8 i

03.05 -

90

122

1796

4

Z 18 XE

9-3 Estate

1.8 t

03.05 -

110

150

1998

4

B207E

9-3 Estate

2.0 t

03.05 -

110

150

1998

4

B207E

9-3 Estate

2.0 t

01.07 -

120

163

1998

4

B207G

9-3 Estate

2.0 t XWD

01.07 -

120

163

1998

4

B207G

9-3 Estate

2.0 t BioPower XWD

01.11 -

120

163

1998

4

B207H

9-3 Estate

2.0 t

03.05 -

129

175

1998

4

B207L

9-3 Estate

2.0 t BioPower

01.07 -

129

175

1998

4

B207L

9-3 Estate

2.0 T

02.09 -

147

200

1998

4

9-3 Estate

2.0 T Bio Power

02.09 -

147

200

1998

4

9-3 Estate

2.0 T

03.05 -

154

209

1998

4

B207R

9-3 Estate

2.0 T XWD

06.08 -

154

209

1998

4

B207R

9-3 Estate

2.0 T Bio Power XWD

06.08 -

154

209

1998

4

B207R

9-3 Estate

2.0 t XWD

01.11 -

162

220

1998

4

A 20 NFT

9-3 Estate

2.0 t BioPower XWD

01.11 -

162

220

1998

4

A 20 NFT

9-3 Estate

2.8 Turbo V6

03.05 -

169

230

2792

6

LP9

9-3 Estate

2.8 Turbo V6

03.05 -

184

250

2792

6

LP9

9-3 Estate

2.8 Turbo V6

12.07 -

188

256

2792

6

B284L

9-3 Estate

2.8 Turbo V6 XWD

05.08 -

206

280

2792

6

B284R

9-3 Estate

1.9 TiD

03.05 -

88

120

1910

4

Z 19 DTJ

9-3 Estate

1.9 TiD

03.05 -

110

150

1910

4

Z 19 DTH

9-3 Estate

1.9 TTiD

12.07 -

96

130

1910

4

A 19 DTR

9-3 Estate

1.9 TTiD

12.07 -

118

160

1910

4

A 19 DTR

9-3 Estate

1.9 TTiD

12.07 -

132

180

1910

4

Z 19 DTR

Saab

HUB & BEARING

ENGINE SIZE

YEAR

kW

HP

cc

Cyl.

ENGINE CODE

9-3 X

2.0 T XWD

02.09 -

154

209

1998

4

B207R

9-3 X

2.0 T BioPower XWD

02.09 -

154

209

1998

4

B207R

9-3 X

2.0 T BioPower XWD

01.11 -

162

220

1998

4

A 20 NFT

9-3 X

1.9 TTiD

01.10 -

96

131

1910

4

9-3 X

1.9 TTiD

02.09 -

132

180

1910

4

Z 19 DTR; A 19 DTR
PLEASECHECK:
5 STUB ABS WITHOUT IDS SUSPENSION
QUANTITY: 2
FITTING POSITION: FRONT left or right
INNER DIAMETER: 33 mm
OUTER DIAMETER: 137 mm
WIDTH: 130 mm
These are NOT cheap HUBS AND BEARINGS, they are built to LAST! Compare our image with others and you will see the DIFFERENCE. We are so CONFIDENT it will last, we offer a 2 YEAR WARRANTY!
We have sold many of these to our customers across EUROPE including GERMANY, FRANCE and AUSTRIA. Once fitted, you won't have to worry about them again!
MANUFACTURED BY
ISO/TS 16949:2002 ISO 9001:2000
A REGISTERED COMPANY
Other HUBS AND BEARINGS also available
-
IMPORTANT DELIVERY NOTICE
CUSTOMERS FROM HIGHLANDS, NORTHERN IRELAND, CHANNEL ISLANDS, JERSEY AND THE FOLLOWING POSTCODE AREAS
AB31to>38, AB42to>56, BT>ALL, FK17to>22, G83, GY>ALL, HS1>9, IM>ALL, IV>ALL, JE>ALL, KA27to>28, KW>ALL, PA>ALL, PH5to>50, TR21to>25, ZE>ALL
AND ALL AREAS OUTSIDE OF THE UK PLEASE ASK FOR POSTAGE COSTS BEFORE PLACING YOU ORDER




Powered by eBay Turbo Lister
Additional Information
Reviews
Product Tags