Product Description
Details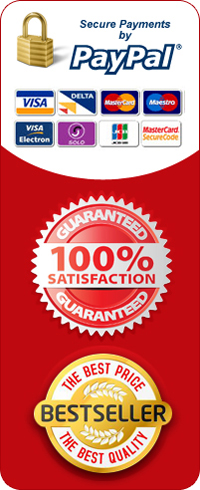 Product Information
BRAND NEW CAR AIR FRESHENER
PACK OF 5
CAR AIR FRESHENERS X 5
BORN TO ROCK
THIS IS THE ORIGINAL GERMAN MAKE FOR MAGIC TREE
WE HAVE 33 DIFFERENT VARIETIES OF SCENTS
ALL ARE STRONG SMELLING AND VERY LONG LASTING
PLEASE SEE OUR LISTINGS FOR DIFFERENT SCENTS
AND QUANTITIES
ALL AT AN AMAZING PRICE
MAGIC TREE does not just refresh the air, it also refreshes the heart.

WUNDER-BAUM / MAGIC TREE is the original of all AIR FRESHENERS.
It is distinguished by its constant high product quality and also by its distinctive shape.
The small fragrant tree is hanging all over the world, known and loved. With a wide range of attractive fragrances, it inspires its followers. Whether choosing classic, trendy or one of the Special Editions flavors - everybody will find their favorite scent.
INSTRUCTIONS
OPEN THE SACHET AND PULL THE AIR FRESHENER 1CM FURTHER OUT EACH WEEK.
SUSPEND FREELY AND PREVENT CONTACT WITH ANY SURFACE WHATSOEVER.
NOT TO BE EATEN.
KEEP AWAY FROM CHILDREN.
PLEASE NOTE
Once these are opened you cannot return them for any reason.
This is for health and hygiene and reasons.
THESE ARE NEW CAR AIR FRESHENER SCENT MAGIC TREES
THESE ARE AUTHENTIC / ORIGINAL GERMAN MAGIC TREE (WUNDER-BAUM)
POSTAGE
WILL BE SENT OUT SAME DAY IF ORDERED BEFORE 4PM
WITH 1ST CLASS ROYAL MAIL POSTAGE (APPROX 1-2 DAY DELIVERY TIME)



Additional Information
Reviews
Product Tags